---
Custom Leadership Development Programs
"Ramsee Consulting Group developed a Leadership Development program for us that has armed our leaders with the skills to better coach, mentor and develop our teammates.  The program has provided our leaders the tools, frameworks, and processes they need to engage and inspire our people."
-Chrissy Hoff
Vice President of Human Resources, DeKalb Office
Facts
In a recent survey, two-thirds of executives list Leadership Development as their number one concern
Companies spend over $14 billion a year on leadership development programs
The vast majority of programs fail to achieve their desired intent (McKinsey)
---
Top 10 Reasons Most Leadership Development Programs Fail
Lack of support from the top
Absence of clear program objectives
Program objectives not tied to desired future business results
No definition of what "success" of program looks like (evaluation metrics)
Topics, tools, frameworks, and concepts not put into context of the business
No expectations set from senior leadership that  the concepts will be applied or that anything will change
No incentive to apply the tools or concepts or change behavior
Development programs train people to work in silos when work should be done collaboratively
Off-the-shelf, one-size-fits-all programs will work for about 10% of the population (and they would have probably gotten it anyway)
Too much time elapses between the training event and the opportunity to apply the concept
---
What Makes Us Different?
Our focus is to develop the right Leader Mindset and the necessary skills to excel in the three main roles of a leader:
Strategy
Execution
Engagement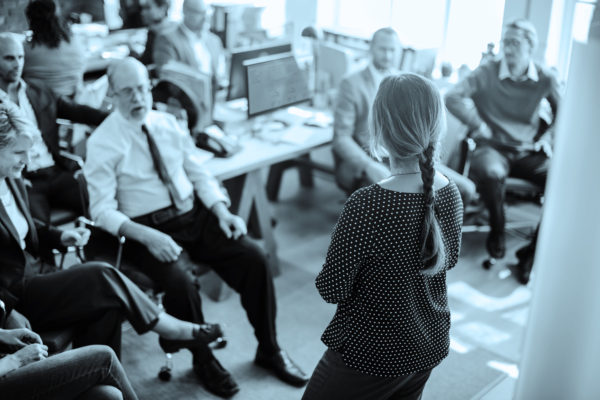 At Ramsee, we work with Senior Staff to develop customized leadership programs that create a common mindset, skillset and group disciplines across the entire leadership team.  Early on, the expectation of a change in behavior is set and consistently reinforced.  No subject is discussed nor tool, technique or framework introduced, without the assignment of practical application exercises that are turned in and critiqued.  The curriculum topics and timing are developed based on the needs of your organization and scheduled to coincide with your annual planning calendar.  Topics and tools are introduced when they would naturally be expected to be used.  Participants in the program typically go through as a team (cohort group).  They help each other, work on projects together, and develop cross-functional relationships that support the goals of your business.
At Ramsee, we develop custom programs that are directly tied to desired future business results
We require the commitment of top leaders to set and reinforce expectations for the program
We partner with senior leadership to determine the appropriate content and timing that coincides with your annual planning cycle
We establish a clear context that clearly identifies why each element of the program is important
Application of the concepts, tools, processes, and frameworks is a critical, fundamental and required element of the program
Success is clearly defined at the start of the program and metrics are established
"Rick is in the third year as our strategic advisor and, as a result, our initiatives and goals are actually happening!  Many hours and much energy have been devoted over the years.  However, bringing those goals to an action plan and actually achieving them has been difficult until Rick joined our team.  Rick has kept us focused, supported our brainstorming to bring clarity to ideas, and provided simple tools that support action plans and results.  Our strategic planning is no longer a cloud in the sky we cannot get hold of but is an action plan that is producing results.  He has been a great partner to our organization."
Diane McClendon
Executive Director
DallasHR and The HRSouthwest Conference